Artistes


Friday Night Ceilidh with The Andy Ross Trio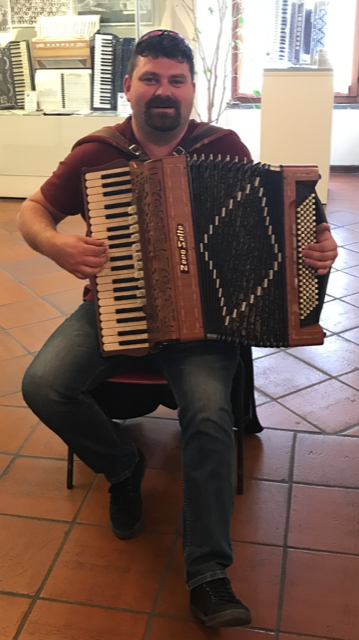 Andrew Alan Ross (Andy) was raised in Ardersier and lived there up until 4 years ago. Andy started playing Piano Accordion at the age of 8 years old, and regularly plays in sessions, and in a Scottish Dance Band with a range of others for various functions parties and weddings around the north of Scotland. On this occasion Andy will be playing with Fiona Anderson on Fiddle and Ian Anderson on Drums.

And The Slim Panatellas


The Slim Panatellas were formed in 2012 when Cigarbox Don teamed up with tea chest bass player Rob Ellen at the legendary TeaCosy sessions in Dingwall. Playing hokum, skiffle and original comic songs, the duo welcomed international touring artists and local maestros to temporary lineups as they toured England, Belgium and France. Regular performers at Belladrum Tartan Heart Festival, at the annual Cigarbox guitar festival in France and at festivals in Portugal saw the duo joined by Carol Macpherson on washboard and guitar. Guitarist and instrument builder, Will Doig, joined the band in January 2019 to complete the current lineup.

Saturday Concert - Sean Keane


A MOST DISTINCTIVE VOICE FROM IRELAND! His music transcends genre and yet ...is as obviously of Ireland as the green fields and the soft mists. Seán Keane from County Galway is decribed as the `greatest musical find of the 90`s` by `The London Independent`. Traditional Irish, folk and even country and blues songs all lend themselves to his unique style and unforgettable voice. Growing up in a family of singers and musicians, Seán learned the sean-nós style of singing from his mother and his aunts. Singing was his life, even in early childhood; by the time Seán reached his teens, he had collected thirteen All-Ireland medals in Fleadh Ceoil competitions. He was by then an accomplished whistle and flute player as well and had taken up the uilleann pipes and bodhraun.

And Corralach


Corralach is an Inverness, Highlands, based Folk duo dedicated to keeping our vocal tradition alive who play all over the country. They sing a wide range of songs drawn from Scotland, Ireland and America, together with self-penned offerings, both accompanied and a cappella. Their music is voice led, with an emphasis on harmony. Corralach were off last year to Denholm Folk Club, Rolling Hills Folk Club Darnick, The Vault in Hexham, Argyll Hotel Ullapool and Dunfermline Folk Club with more planned for this year.

Sunday Final Concert with

Song Writing Competition Finalists
And

Rachel Campbell.


Rachel is an excellent fiddler and fiddle tutor with a vision to providing easily accessible learning facilities for everyone in and around Inverness for all things traditional to the Highlands: Music (Ceòl), Gaelic Language (Gàidhlig), Art (Ealain), History (Eachdraidh) & Culture (Cultar).

Malinky


Photo by AMD Photography
Their current four-piece line-up, centred on the outstanding voices of Fiona Hunter, Steve Byrne, and Mark Dunlop also features award-winning composer Mike Vass, with instrumentation including bouzouki, guitar, fiddle, whistle, bodhrán and cello.

Workshop Leaders

Singing/Harmony - Brian ÓhEadhra & Fiona Mackenzie



Scottish Highland based Brian Ó hEadhra | Fiona Mackenzie are acclaimed singer songwriters who draw upon their traditional Gaelic roots as well as from other musical genres including Nordic, Eastern European, Americana, indie and electronica. With layered harmonies, innovative interpretation of ancient Gaelic texts and songs as well newly written material, Ó hEadhra | Mackenzie have performed to audiences around the world for over 20 years together.